Webinar on 'How can AI Contribute to the Good of Humanity?' by IBM [Jan 16, 7:30 PM]: Register Now!
The Webinar on 'How can AI Contribute to the Good of Humanity?' is organised by IBM on Jan 16 at 7:30 PM.
About IBM
International Business Machines Corporation is an American multinational technology and consulting company headquartered in Armonk, New York, with more than 350,000 employees serving clients in 170 countries.
About the Webinar
A possible use case of AI taking the example of Covid-19 in the healthcare sector: Authorities provide a lot of data (how many cases are in each district, how many beds are occupied in each hospital), but the stakeholders have no proper tool available to analyze and make plans/take actions based on it. How can AI help with that and give a prognosis on the development of the cases and the required number of hospital beds?
About Panelists
Dr. Eva-Marie Muller-Stuler is IBM's Advanced Analytics & AI practice leader and Chief Data Scientist for Middle East and Africa and is responsible for leading large-scale data science & AI projects and transformations.
With over 15 years of experience in Data Science and AI globally she has impacted many different industries including Oil & Gas, Energy, FMCG, Healthcare and the Financial sectors. She has pioneered highly successful solutions with governments and top-tier organizations alike.
Dr. Eva is one of IBMs distinguished Data Science Thought Leaders and a Member of the Academy of Technology. Her experience and passion for Data Science, AI and Innovation has made her a regular on the 'world's best data scientist' rankings.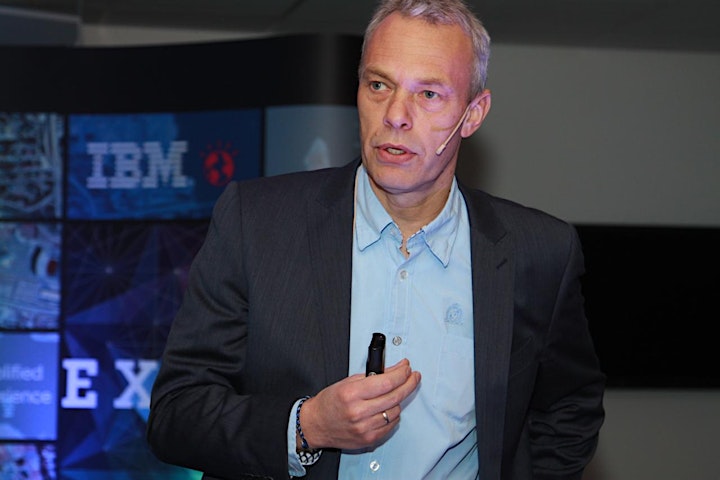 Frank van der Wal is Technical Leader Data and AI on IBM Z for EMEA. In this role he is focussing on enhancing the adoption of Data and AI on the IBM mainframe.
He established, in his 25+ years of experiences in IT, a large international network of customers and colleagues and is a frequent speaker on events and is author of an IBM RedBook and numerous articles and blogs on Hybrid Multi Cloud and recently Data and AI on IBM Z.
How to Register?
Interested participants can register for the webinar through this link.
For more details, click the link below.